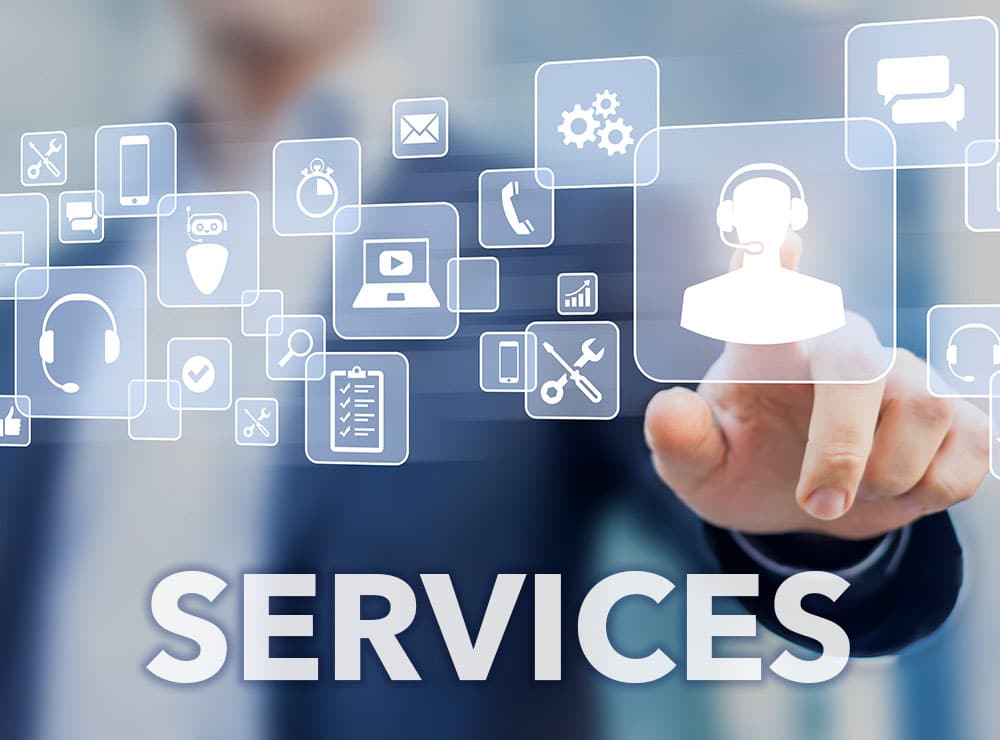 "Dealing with debt collectors is hard and embarrassing except when dealing with ACCESS Receivables.  My account rep is extremely nice and willing to accommodate any changes to my payment schedule if she can.  She has never made me feel less than or that I am being judged for having an account with them.  Thank (name withheld) and ACCESS Receivables for treating people like human beings."
Anonymous debtor
Whether the need is for traditional early stage and/or third-party collection services or the need is to completely outsource internal collection efforts, ACCESS can build a collections program to suit the needs of each client. Our technology solutions are an added benefit providing clients with an end to end solution.
First-Party BPO, Early-out & Call Center Services
ACCESS provides custom designed BPO, 1st party, programs for your collection or call center needs. Some clients prefer to minimize internal collection efforts and place accounts within the early-stages of delinquency. This program can assist in achieving your pre-write-off goals.
ACCESS easily handles your call center needs including incoming and outbound calls, payments, customer invoice requests and resolving customer issues. Auto roll of accounts to 3rd party can be integrated into the program as well. We can replace your existing team or act as an over-flow and design end to end solutions for your specific projects. We work hand in glove to create a seamless partnership to manage all aspects of your customers needs.
Third-Party Collections
The core of our business is providing best in class solutions for third-party, post charge-off collections.  We handle clients with thousands of daily files as well as small clients with occassional needs. 
Legal
We understand the importance of a well-managed legal process and are able to handle the collection from cradle to grave.  For clients needing legal services as part of their collection strategy, after exhausting our collection efforts on the floor and based on our knowledge and experience, accounts can be referred to our legal coordinator for next steps.  Our coordinatore will make demand for the balance and attempt a resolution.  If this cannot be completed, an attorney will be engaged to move forward with litigation.
AvaPay

AvaPay, our patented Avatar driven virtual assistant, is a fully customizable payment channel.  An Avatar guides the customer through unique, pre-designed options that can include payment in full, partial payment, payment plans based on set criteria, dispute instructions, reporting bankruptcy, notification of a deceased customer and more.  Our AvaPay solution never takes a break and is 100% compliant never saying the wrong thing.  AvaPay is a stand alone, fully customizable, solution that can be branded for your company.
Concierge

Concierge is our intelligent knowledge based system that is completely customizable integrated with a conversational Avatar.  Concierge is a fully automated channel for customer self-service for any process with the ability to answer customer service questions on the web with no agent involvement.
Complete any process with your customers through the intelligent chat such as:
How to make a purchase
Requests for a billing statement
Sign-up for new service
Credit authorization
Customer experience feedback
Concierge is a chat bot that can be deployed independently of our services for those clients who need an online chat environment.  We can also combine this technology with other programs such as our BPO services to provide customers with answers to thousands of client questions.
Software Services
Contact us today to learn more about our Software Services.
Email & Texting Services
Take away the stress of managing your written communication efforts to clients and let ACCESS manage it for you.  If you have the need to send emails and/or tests to customers but don't have the bandwidth to manage the process, we can provide that service for thousands or hundres of thousands of communications per month.