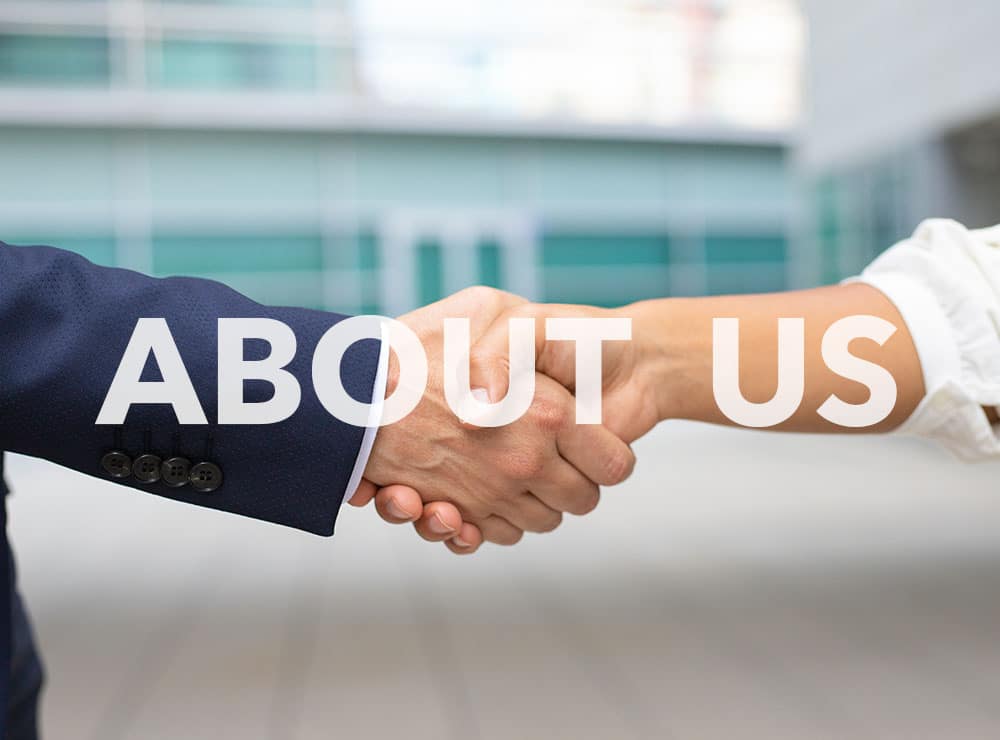 "ACCESS Receivables has greatly enhanced our company's collections efforts since the beginning of 2006 when we began using their services. We have nothing but praise for ACCESS and their team."
Enterprise Commercial Client
ACCESS Receivables is dedicated to provide best in class solutions for receivables management while maintaining high core principles in its business practices and providing long-term career opportunities for its staff. We will lead the industry in constant innovation to improve our approach and as a result provide a more productive, less intrusive debt collection experience for the debtor.
History
ACCESS is a certified, women owned business (WBE) and was founded in November of 1999 by its owners Debra and Tom Gillespie. Prior to ACCESS, the owners had built another successful company, National Credit Management (NCMC) from a start-up to IPO stage in just ten (10) years.
The vision for ACCESS was to create a company that would provide better "access" to clients and debtors alike through the internet and a higher reliance on future automated technologies. Some of these innovative offerings like the first ever debtor payment site (2mybill.com) and the first ever client ACCESS portal (totalACCESS™) have become standards today in the ever increasing technological world. True to its mission, today ACCESS is focused on AI and other new forms of technology to assist us in increasing our communication efforts, ensuring total compliance and collecting higher percentages of debt for our clients.
ACCESS Receivables has grown to its present size and capacity over twenty years through organic growth. From one client we now serve over 400 clients throughout the United States.
Mission
ACCESS was established with an ongoing mission to offer a new kind of collections approach that utilizes evolving communication technologies and strong people skills to maximize returns while creating an agent/debtor relationship that is redefining the industry. Our goal as a collection partner is to preserve the relationship of the client and their customer while collecting the debt.
Our specialties are recovering of delinquent debts while maintaining a positive image for both our client and our company. "Nice People Collect More™" ensures this occurs. We are just as customer centric as our clients; your customer is our customer. We patiently work with each debtor to help them resolve their debt resulting in our being "the" agency that receives testimonials instead of complaints. Not only does our philosophy set us apart, but our technologies including educational websites and our Virtual Agent enable us to reach a population that historical methods will not achieve.
2020 Initiative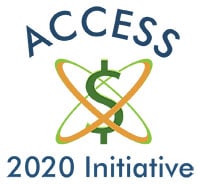 Every ten years or so, there seems to be transformative change in debt collection methods. There were auto-dialers in the 1980's, checks by phone during the 90's, scoring in the 2000's and self-service virtual collectors in this last decade. So, what is in store for 2020 and beyond? Artificial Intelligence (AI). AI has been quietly improving and gaining in understanding over the last five years. I believe that we will look back on 2020 as the year AI was first brought into real focus in the world and in the collection industry. Many people are unfamiliar with what AI really does and how it applies to what we do.
The term is a broad spectrum for other more definitive terms such as machine learning, deep learning, neural networks Markov models and more. At ACCESS Receivables, and across the collection industry, there is a fundamental shift underway in how we communicate with delinquent customers. It is taking place as a result of proposed CFPB regulations, consumer and small business preference. ACCESS has participated in CFPB panel discussions and had a voice in the proposed regulations. The newly proposed regulations allow for more modern forms of communication such as email, text and ringless voicemail. We have been in the forefront of these technologies and have always been an early innovator in providing delinquent customers with self-service options. Zoey, our patented virtual collector, is an early adapted technology that utilizes AI, email and text to help people self-resolve their debt online without any human intervention. It surpasses our expectations on a continual basis. Each month, over 30% of our virtual payments come from a mobile device. But this is just the beginning.
ACCESS is excited to announce we have implemented our 2020 initiative. 2020 is the ACCESS vision for the future as it relates to continually expanding on the technologies we utilize today to provide friendly solutions for virtually any problem or application. Over the next few years, we will deploy unique tools to provide new and innovative services, continually increase recoveries and enhance client service and the experience for the delinquent customer. Machine learning will be used for a more automated and seamless phone experience. It will be used to identify probable payors with daily updates. It will be used to create new and robust reports. It will become as important to our business as a phone has been in the past. Yes, we will still use phone, letter, email, text and other communication methods to collect debts. We are not changing or abandoning the successful principles that have made us who we are (like our proprietary daily training and exceptional employee engagement). We are simply adding additional enhancements to our existing capabilities to provide our associates and our organization with the best possible opportunities for success. Just a few years ago, AI developers and enterprise IT professionals were having difficulty explaining to the "C Suite" what AI was and how it would pay for itself. Today, every successful enterprise is now investigating and deploying AI to help manage its business. The next ten years will bring enormous innovation and change in our business and in our daily lives. ACCESS stands committed to continually providing best in class solutions for our clients and their customers.
Compliance
ACCESS complies with all State, Local and Federal laws, regulations, policies, standards and guidelines. Our team constantly evaluates every aspect of what we do, scripting our calls, training our associates, monitoring our actions and correcting our mistakes. Our Nice People Collect More™ culture does not allow for the use of threats harassment or intimidation in any aspects of our collections process. Valid complaints are very rare for our company and are investigated thoroughly when they do occur. We believe the proof of our compliance is in our twenty-one (21) year record with the states in which we collect, the CFPB and other regulators. We are an accredited member of the BBB and have A+ rating.
Our data security and workplace security mirrors what a best in class provider should be. ACCESS utilizes an on-premise solution that is backed up to a hosted Amazon (AWS) private cloud solution. Our firewalls are uniquely architected to be the smartest, fastest and most effective network security products, the systems deliver in-depth defenses against advanced malware, ransomware, botnets, trojans, viruses, drive-by downloads, data loss, phishing and much more. They are monitored daily from a web-based dashboard which shows all traffic and potential threats. In addition, definition updates for prevention and filtering services (IPS, anti-virus, web-content, etc.) is automated and occurs several times per day.
ACCESS employs a dedicated Director of Compliance and Security who is responsible for ensuring that we comply with all laws and regulations as well as our own procedures. These include:
The Fair Debt Collection Practices Act (FDCPA)
The Fair Credit Reporting Act (FCRA)
The Federal Trade Commission (FTC)
Telephone Consumer Protection Act (TCPA)
The Gramm-Leach-Bliley Act (GLBA)
Health Insurance Portability and Accountability Act (HIPAA)
Code of Ethics in Sections 14-202 of the Commercial Law Article of the Annotated Code of Maryland
Title 15, Commerce and Trade Sections 1601-1700 of the United States Code Annotated
The Privacy Act of 1974 (5 U.S.C. 552a) as amended
Identity Theft Red Flags Rules
Payment Card Industry Data Security Standard Security Requirements (PCI DSS)
SSAE-16 Certified – SOC I Type II Certified
CFPB compliant
All other applicable state, federal and local laws
ACCESS Nice People Collect More™ procedures
If changes occur in regulations, including state regulations, our Director of Compliance and Security is notified from ACA of changes occurring and ensures that our procedures and education is updated within proper timeframes.