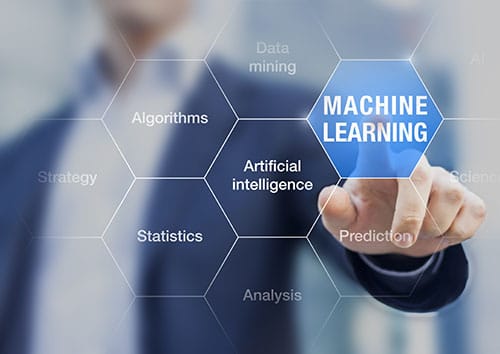 Every ten years or so, there seems to be transformative change in debt collection methods.  There were auto-dialers in the 1980's, checks by phone during the 90's, scoring in the 2000's and self-service virtual collectors in this last decade.  So, what is in store for 2020 and beyond?  Artificial Intelligence (AI).  AI has been quietly improving and gaining in understanding over the last five years.  I believe that we will look back on 2020 as the year AI was first brought into real focus in the world and in the collection industry.  Many people are unfamiliar with what AI really does and how it applies to what we do.
The term is a broad spectrum for other more definitive terms such as machine learning, deep learning, neural networks Markov models and more.  At ACCESS Receivables, and across the collection industry, there is a fundamental shift underway in how we communicate with delinquent customers.  It is taking place as a result of proposed CFPB regulations, consumer and small business preference. ACCESS has participated in CFPB panel discussions and had a voice in the proposed regulations.  The newly proposed regulations allow for more modern forms of communication such as email, text and ringless voicemail.  We have been in the forefront of these technologies and have always been an early innovator in providing delinquent customers with self-service options. Zoey, our patented virtual collector, is an early adapted technology that utilizes AI, email and text to help people self-resolve their debt online without any human intervention.  It surpasses our expectations on a continual basis.  Each month, over 30% of our virtual payments come from a mobile device.  But this is just the beginning.
Today, I am excited to announce that we are implementing our 2020 initiative.  2020 is the ACCESS vision for the future as it relates to continually expanding on the technologies we utilize today to provide friendly solutions for virtually any problem or application. Over the next few years, we will deploy unique tools to provide new and innovative services, continually increase recoveries and enhance client service and the experience for the delinquent customer.  Machine learning will be used for a more automated and seamless phone experience.  It will be used to identify probable payors with daily updates.  It will be used to create new and robust reports.  It will become as important to our business as a phone has been in the past.  Yes, we will still use phone, letter, email, text and other communication methods to collect debts.  We are not changing or abandoning the successful principles that have made us who we are (like our proprietary daily training and exceptional employee engagement).  We are simply adding additional enhancements to our existing capabilities to provide our associates and our organization with the best possible opportunities for success.  Just a few years ago, AI developers and enterprise IT professionals were having difficulty explaining to the "C Suite" what AI was and how it would pay for itself.  Today, every successful enterprise is now investigating and deploying AI to help manage its business. The next ten years will bring enormous innovation and change in our business and in our daily lives.  ACCESS stands committed to continually providing best in class solutions for our clients and their customers.